Welcome to our brand new beachfront apartments
KALIVAS BEACH HOUSE
Metamorfosis, Halkidiki Greece
Holiday Apartment Rentals
Airport Macedonia only 83 km away
Kalivas Beach House
Holiday Apartment Rentals in Metamorfosis, Halkidiki
Being the latest addition to "Kalivas Group of Companies", these brand new Self-Catering Apartments offer top luxury and daily services for your own convenience. With spacious living areas, fully equipped kitchens, modern amenities, brand new fixtures and a luxury finish to match, Kalivas Beach house offers top luxury.
These brand new beachfront apartments are professionally managed and may accommodate up to 4. Being child friendly, they are perfect for a large family or a romantic getaway. All units are air-conditioned and they feature a separate living room area with a sofa, one bedroom, a private bathroom with shower, a hair dryer, free toiletries and of course, a cozy balcony from which you may enjoy endless views of the sea.
These seaside apartments surrounded by magnificent pine forests are located near the picturesque village of Metamorfosis, Sithonia, Ηalkidiki.
The nearest airport is Thessaloniki International Airport "Macedonia", only 83 km away and a journey of approximately one hour by car or bus.
Fully immersed in the hospitality business from 1977, we know how to exceed your expectations. As a family run business, customer service has always been at the heart of our work. We aim to take the stress out of you and to providing you only with the warmest of customer care. We believe in the power of hospitality and we are looking forward to welcoming you!
Owner, Kalivas Apartments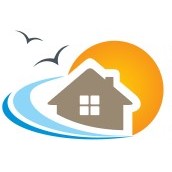 "Kalivas Beach House" is located in a seaside resort, surrounded by magnificent pine forests, near the picturesque village of Metamorfosis, Sithonia, Ηalkidiki.